Professional career coach. | Assisting individuals in transition identify optimal opportunities and secure their best career choice and direction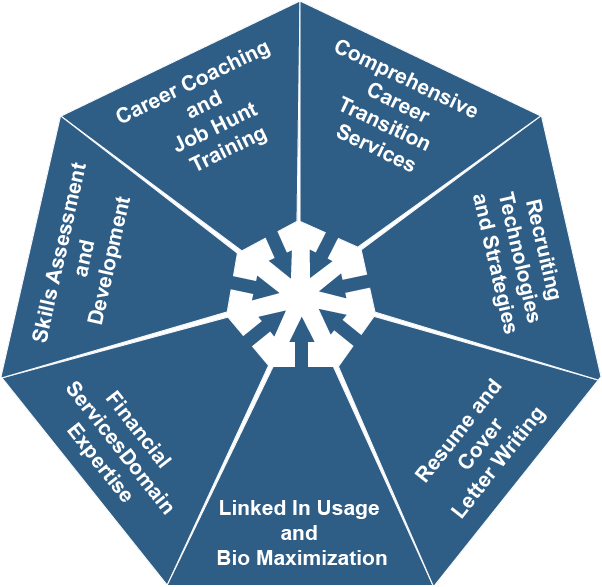 HGC is a financial services human capital consultancy that provides market insight and recruiting assistance to individuals in transition by effectively listening to your needs and appropriately matching you with your best hiring audience and organizations.
Primary financial services industry knowledge and training capability
Deep network of financial services contacts and hiring managers
Strong experience with progressive recruiting tools and technologies
Demonstrated track record of placement success
Extremely well respected resume/bio writing skills and career transition services
We specialize in assisting individuals in transition get hired by or into the financial services industry.
Individuals in transition or right out of academic environments are tasked with doing too much to secure employment, often with too little resources or time, and most often without the requisite market or functional knowledge to successfully realize respective objectives. HGC/Purple Squirrel Placement will:
Help you identify and secure even the most challenging job transitions
Manage the most difficult and tedious components of marketing/positioning individuals in transition
Assesses and educate clients where potential industry knowledge and functional gaps exist
Delivers immediate domain expertise to get individuals in transition on par with hiring managers
Provide recruitment process insight and recruiting tools exposure and execution
Simply put, Hanslip Group Consulting is here to help the overwhelmed individual in transition be hired.
Domain Expertise
Financial Services Domain Expertise
Institutional Asset Management
Investment Leadership (CIO's)
Operating Leadership (CEO, COO, CAO)
Portfolio Managers & Research Analysts
Sales, Marketing & Distribution
Regulatory & Compliance
Risk Management & Quantitative Analytics
---
Hedge Funds / Fund of Funds
Absolute Return Strategies
Distressed Debt / Special Situation
Long Short Equity
Global Macro Funds
Commodity Trading Advisors
Frequency and Volatility Trading
---
Global Capital Markets
Sell Side Operating Leadership
Institutional Sales & Trading
Equity & Credit Research
Prime Brokerage Services
Securities Clearing & Lending
Exchange Related Services
---
Private Wealth Management
Branch & PWM Unit Leadership
Financial Advisors & Private Bankers
RIA Officers and Fund Marketers
Investment Strategists & Economists
Staff for MFO's & SFO's
Outsourced CIO's
---
Alternative Investments / Private Equity
Operating Leadership
Infrastructure Funds
Real Estate Funds
Buy Out Strategies
Mezzanine Investing
Growth Capital Strategies
---
Investment Banking
Corporate Finance
Public / Municipal Finance
Mergers & Acquisitions
Leverage Finance
Restructuring & Divestitures
Raid & Activism Defense
---
Consulting Services
Consulting Services
Market Intelligence
We map hiring professionals in targeted organizations, provide compensation analysis and bench-marking studies, conduct competitive landscape analysis, and provide individuals in transition with positioning reports and recommendations.
Strategic Consulting
Whether it be developing a recruiting strategy, determining how to approach specific high interest or targeted firms, or simply needing outside objective but informed organizational input, Hanslip Group Consulting / Purple Squirrel Services delivers highly pertinent market and/or competitor intelligence that allows individuals in transition to make the most informed and high impact decisions regarding how to best and most effectively get hired.
Tactical Introductions
Hanslip Group Consulting has an active network of financial services organizations developed through the successful completion of numerous assignments and years of primary work experience on both the Buy And Sell sides of a very landscape shifting financial services community. We draw on this highly qualified universe of firms to be hired by to introduce solid candidates. This provides strong candidates in transition with immediate access to some of the world's best in class financial services industry firms, allowing for faster than norm times to get hired.
Candidate Services
Candidate Services
With our career search services enhancement strategies, we help candidates to define their respective skill sets, chart their career direction, and ultimately enable them to successfully realize their objective professional pursuits most effectively.
Comprehensive resume services
Interview preparation and coaching
Career path analysis and guided direction
Job hunt processes consulting
Recruiting tools and technologies
MBTI testing and analysis
Credentials
Douglas G. Hanslip | Managing Partner
Managing Partner, Financial Services
New York and Chicago
Domain expertise with greater than 25 years of primary financial services sector experience
Deep functional knowledge that yields effective candidate assessment capability
Extensive network of contacts throughout the global financial services industry
Industry thought leader and speaker with notable repeat business track record
Education:
MBA, Northwestern University's Kellogg Graduate School of Management
BA, Northwestern University
Career Coaching & Talent Development Track Record:
Allegis Partners: Managing Director, Global Head of Financial Services; Asset & Wealth Management, Alternative Investments, Global Capital Markets
Korn/Ferry International: Senior Partner, Financial Services; Co-Head of Asset Management, Global Head of Alternative investments and Co-Head of Banking and Markets
CTPartners: Senior Partner, Financial Services; Co-Head of Asset Management, US Head of Alternative Investments and Co-Head of Banking and Markets
Mesirow Financial: Global Head of Talent Acquisition & Recruiting
Primary Financial Services Experience:
Bank of America, Lehman Brothers and NatWest Securities
Contact Us
New York City Office
245 Park Avenue/Suite 2400
New York, NY 10167
---
Chicago Office
30 South Wacker Drive | Suite 2200,
Chicago, IL 60606
---